Megan Walder braves the elements, to catch her hero Miles Kane at Liverpool Mountford Hall as part of his Coup De Grace Tour 
Full disclosure,  I've had Miles Kane's gig at Mountford Hall booked for months. it had always been planned as a night out, not a work event, but after such an experience I, well I couldn't really not write about it.
I persuade my friends to walk past the Fred Perry store,  to see if there's people queuing for the Miles Kane gig already. Well, long story short, my friends took the bait. 45 minutes we wait outside that shop. Pouring rain and torrential winds ruin my hair, makeup and an umbrella. But, surrounded by people as idiotic as us, willing to brave the weather for a chance to be amongst the lucky few to gain entry to see this intimate set, it isn't all that bad.
All of the waiting in and out of the shop becomes insignificant when Mr Kane walks in. Donning a black Beatles tee and a red leather jacket, he means business. Four songs, performed with no microphone, no huge speakers and no fancy lights, just Miles, a chair, a guitar and a crowd that knows every word. And indeed the power of his words and talent, and the love I can feel from every single fan in this room is palpable and powerful.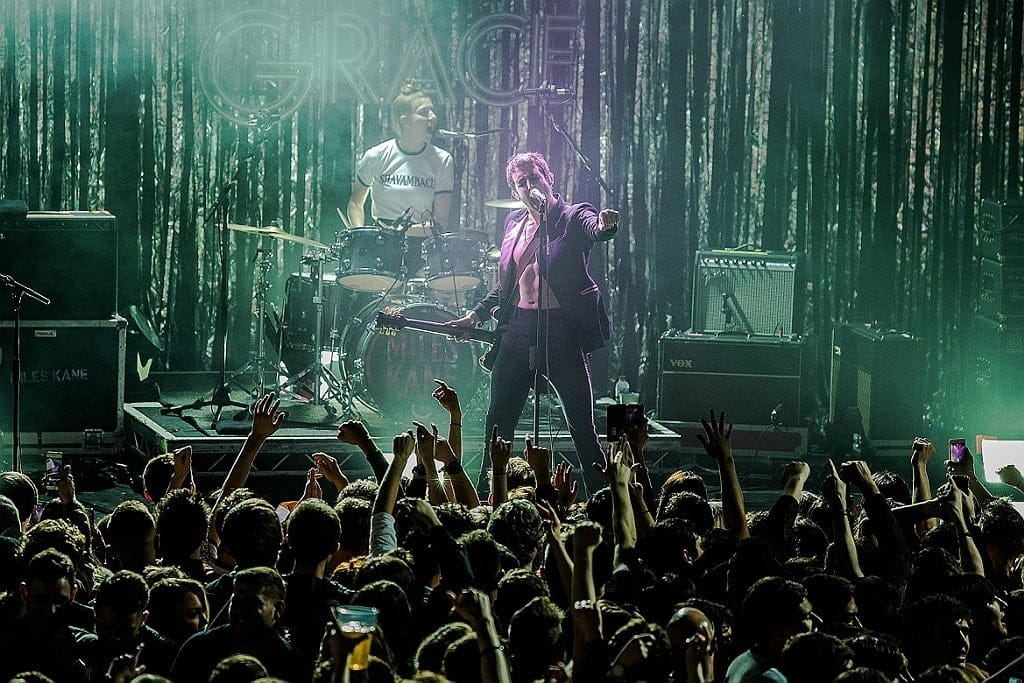 Miles finishes, leaves the performance space and a couple minutes later and Miles is back on the shop floor, ready to meet every single one of the crowd. The excitement and goodwill is a two-way street, and Miles; feet still seem to be firmly planted on the ground despite the adulation. I congratulate him on an incredible set and tell him I'll be at the gig later, he looks me in the eye and promises a great gig. He keeps his promises.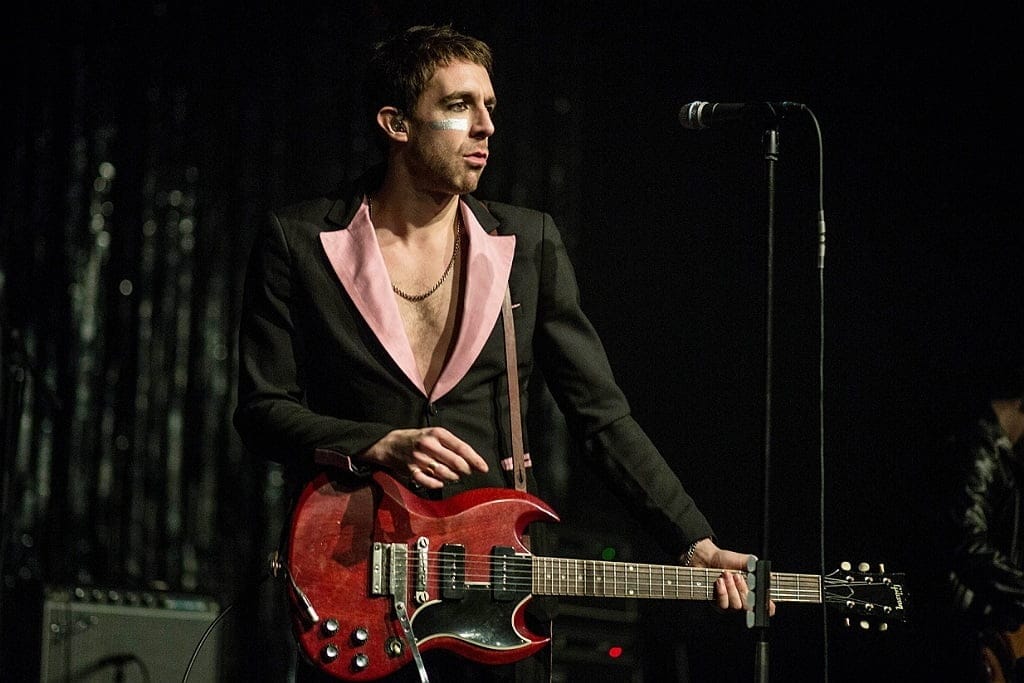 Due to the weather, we miss The Mysterines and Cabbage but thankfully, we arrive at Mountford Hall  just as the lights go off and the music starts and we weave to the front, ready to dance.
Now I am tall, but for some for some unknown reason, every other Miles Kane fan is taller than me, but that doesn't matter. The music, the people around me and singing loud enough to damage my vocal chords were my top priority, being flung on someone's shoulders is an added bonus. From the unsettling height, I finally catch a glimpse of Miles after he too has changed outfit. Pink lining to a black suit and glitter swiped across his face, he is channelling Ezra Miller in his recent GQ shoot, androgynous and absolutely beautiful.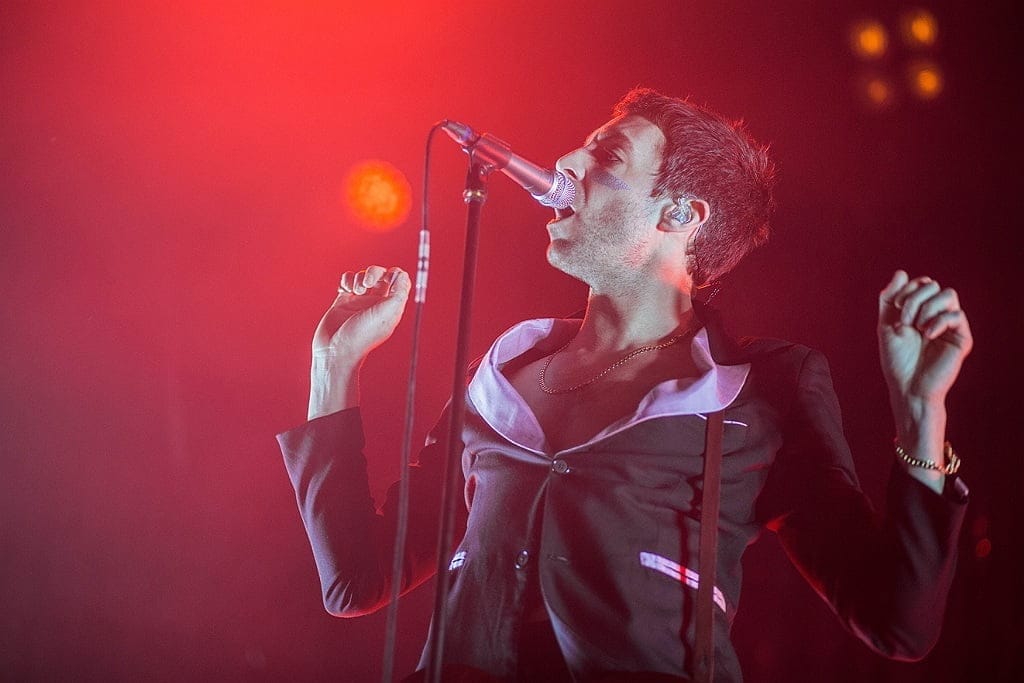 As I scream (believe me, it cannot be called singing) my heart out to Cry on My Guitar, my favourite song off of his new album Coup de Grace, the person next to me points at the women dancing on the balcony. "I'm sure that's Pauline, his mum." Part of me really hopes it is, not only is he singing for his home crowd, but for his family too. This makes it that bit more special when you know he's giving his everything to ensure this gig is certainly a night to remember.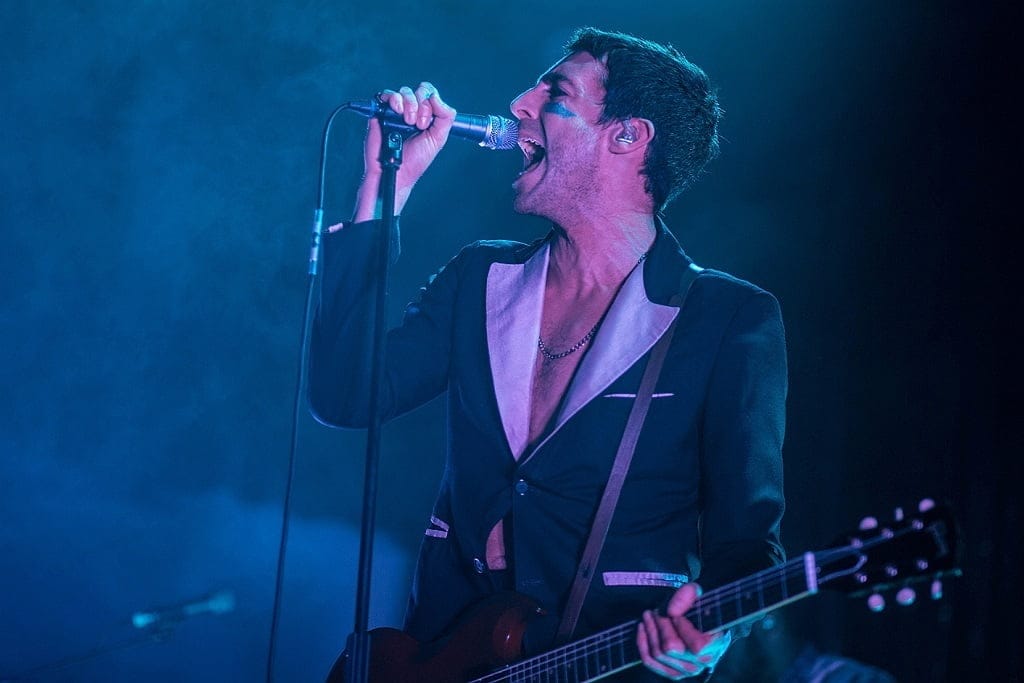 With the chants of 'whoa, ahhh' (Come Closer) rippling through the crowd at both the Fred Perry store and Mountford Hall taking top spot for favourite moments of the night, the runner up is too good not to mention.  I know that Miles has an incredible back catalogue, but sometimes, nothing can beat a classic. Donna Summer's Hot Stuff is one of my guilty pleasures, but with Miles singing it, I suddenly felt a lot less guilty about knowing every word. And well, it's been stuck in my head ever since.
Review : Megan Walder
Photography : Tom Adam Photography