Sansa – "Black Brick Wall"
We wait ages for singers from Finland to arrive and then, like buses, two come along at once. A week or so ago we featured Alba from Finland, this today we have another Scandinavian chanteuse in the shape of Sansa ( and no we are not getting into the "is Finland in Scandinavia?" debate.)  "Black Brick Wall" is a veritable delight from start to, erm , "Finnish," highlighting a voice of such glacial purity that she makes Laura Marling sound like Shane MacGowan after a particularly heavy ten day bender.  But instead of thinking , yeah it's a little bit  Marling, a little bit  Lykke, just sit back and enjoy. As an added bonus "Black Brick Wall" concludes with what sounds like somebody singing "up yours" in the sweetest voice imaginable.  Sansa's début album "Savior" is due for release on 14th May via Texicalli Records
 ********************************
Alice Jemima – "Million Dollar Man"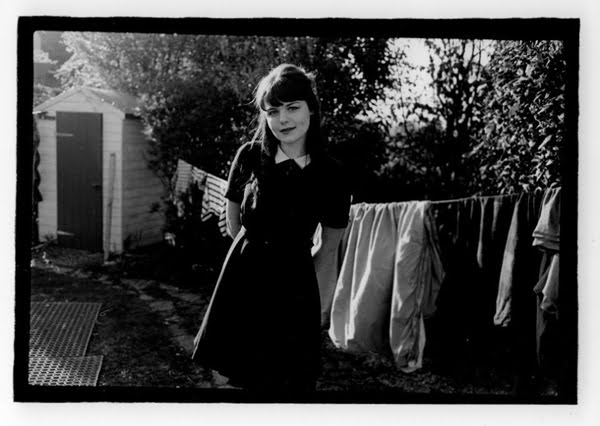 We featured Alice a few weeks back describing her music as "delicate, understated pop."  We're really not  big cover version fans but we thought her acoustic take on Lana Del Rey's Bond  theme in waiting "Million Dollar Man" was noteworthy. The sparseness of the arrangement and pitch perfect vocal give the track an added poignancy.  Big things to come from Miss J this year we think !
 ********************************
Ardie Collins – "Kind Of Love"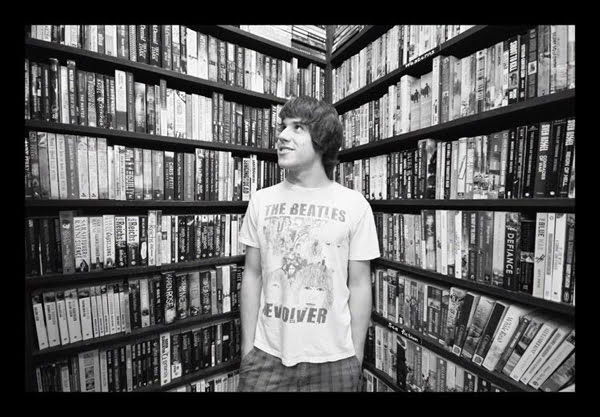 Photo By http://amydavies.com/
Ardie describes himself as  "a sort of a singer-songwriter and novelist person from Cardiff " he also released 365 songs last year, and when pressed shrugs – " I'm not really sure why."  Many years ago I started putting a few tracks on-line here and there and went under the alias of Cooper (originating from the fact that I think Tommy Cooper is one of the greatest things humanity has managed to make), I had an alias for no reason other than embarrassment"."
"Chase The Stratosphere" channels Billy Bragg at his most wistfully romantic, possibly wishing on space hardware, whilst " Kind Of Love" hits the mark in a Tom Williams meets Frank Turner singer songwriter "kind of" way.  Both tracks are from his  début "Out Of Here"EP which you can download at  http://ardiecollins.bandcamp.com/
  ********************************
Nina Nesbitt – The Apple Tree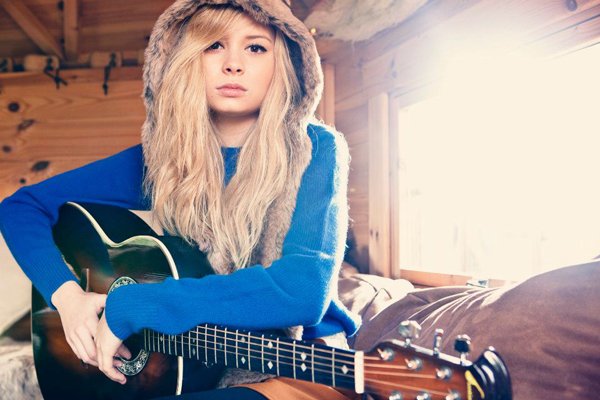 Fans of female, folky acoustic pop will no doubt be aware of Nina Nesbitt, we'd furthermore deduce that the fact that she's incredibly pretty probably won't do her any harm either,  nor will the news that she's  allegedly either singer songwriter Rupert Grint's, or Harry Potter star Ed Sheeran's other half (we always get those two mixed up). But the big question is, has she got the talent and indeed the songs to make a dent in the musical landscape this year ? Well judging by her "Apple Tree" Ep which is out tomorrow (23/04/2012) we'd say yes indeedy. Lyrical, poetic and ,introspective with a highly tuned pop sensibility and a fabulous voice mark Nina out as cut above the current deluge of omnipotent female singer/ songwriters.
*