F.U.R.S
This is the début single from F.U.R.S (released March 25th 2013 on Loose Lips Records)  and is a prime example of how to write bright and breezy psyche-pop without reinventing the wheel. We know of a few bands who tried to reinvent said wheel and d'ya know what? They were shite. Sometimes boundary pushing and so called innovation is overrated and F.U.R.S. do what they do with great skill and an easy charm, it's also called 'Striptease' so what's not to like ?

They tour with Johnny Marr very soon www.fursband.com
Laura Welsh
Laura was listed in our tips/hopes for 2013 list after we blogged about her on a number of occasions during 2012. She seemingly appeared from nowhere, (although a little digging revealed she was previously Laura and The Tears), uploaded a couple of 'knock 'em dead' tunes that showcased her remarkable voice and then 'BOOM' all the tracks disappeared into the ether!  This, we deduced was a sign that the mysterious Laura had some sort of publishing/record deal in the offing. Fast forward to erm, well,now really! And she's back with a new song via LUV LUV LUV Records soundcloud (who also manage Florence Welsh). Apparently, it's co-written and produced by Dev Hynes that nice Lightspeed Champion chap, it's very polished and certainly demonstrates what an amazing voice Laura has, but is it maybe a little too refined?  Sometimes the obsession with getting the production spot on can strip a song or a performance of its emotion and this doesn't really sound like it was done in one or two takes. It's still impressive, very radio friendly, but perhaps lacks some of the emotion displayed on her earlier songs ? Saying that we do love her voice and its a fine introduction or those who haven't heard her before.

Download for free: www.facebook.com/laurawelshofficial
 Waylayers [Strangers Remix]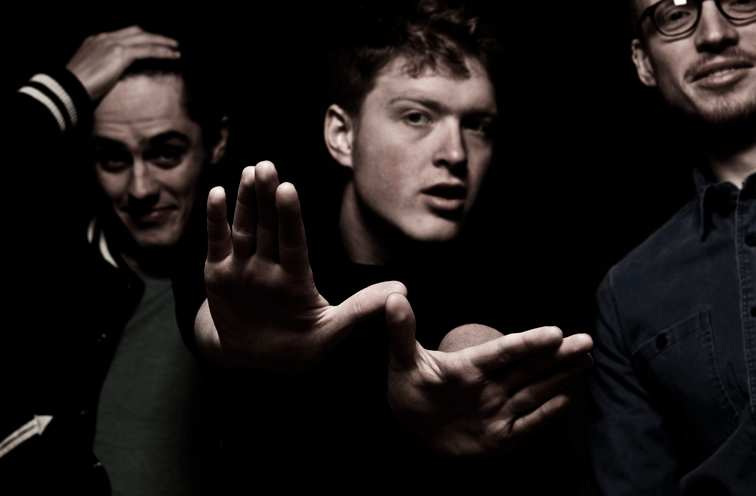 How do you top being chosen as Steve Lamacq's 'Band of the Week?' You get [Strangers] to remix you that's how. And that's exactly what London indie/electro trio Waylayers have done. As a blog we get inundated with remixes and many seem fairly pointless exercises in nob twiddling jiggery pokery, but [Stangers] on mixing duty is pretty much your guarantee of quality.
Waylayers have a new EP called 'Fault Lines' out in April/May
WAYLAYERS – www.waylayers.co.uk
STRANGERS – www.strangers.co.uk
Oh and here's the original slice of indie/dance trance euphoria