In December we contacted a number of music bloggers to see if they were interested in compiling an alternative list to the BBC's "Sound Of" predictions. The votes came in thick and fast with  Brooklyn buzz band "Friends" being named as the clear winners by the proverbial  country mile. As they were in town we thought it would be rude not to pop along to Liverpool's Kazimier to see what all the fuss was about. There was of course the added draw of the support bands featuring the wonderful Wet Mouth.
Friends proved that they are the hipster party band who's funked up indie dance music can unite people far more effectively than an absurd overblown, forelock tugging wankfest, aka the Queen's Jubilee "celebrations". In Samantha Urbani the Brooklyn based  collective have a prowling, feline musical pied piper who immediately got  her groove on and insisted the audience did the same. In many ways the music almost seemed a side issue as Urbani lept into the crowd sparking impromptu dance offs with delighted revellers who were clearly here to enjoy the party. Friends certainly proved they are as funky as Funkadelic on national funk day at an all day funkathon held on Planet Funk and even if some of the tunes didn't quite hit the mark Urbani's on stage shenanigans were never anything less than pure unadulterated weapons grade entertainment. The set closed with the pop behemoth  that really put this band on people's musical radar, "I'm His Girl" and a Friends instigated stage invasion saw the audience get on stage and strut their funky stuff with varying digress of success, from people who clearly had been blessed with natural rhythm and an effortless grace to those who looked like constipated chimps trying to hail a taxi home.  But to be honest nobody cared, as Urbani kept insisting "we're just a bunch of people hanging out in a room having a good time." It would take a curmudgeon with a heart of stone not to embrace the positive vibes radiating  round the Kazimier after this set.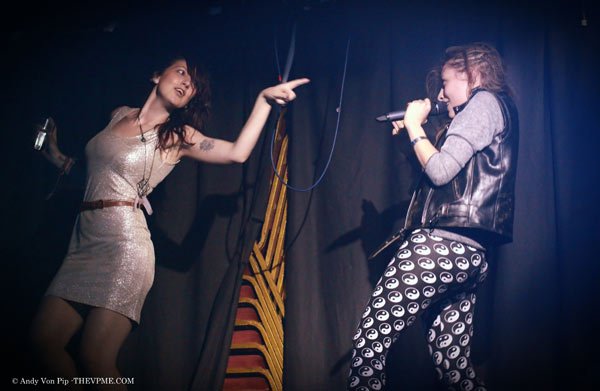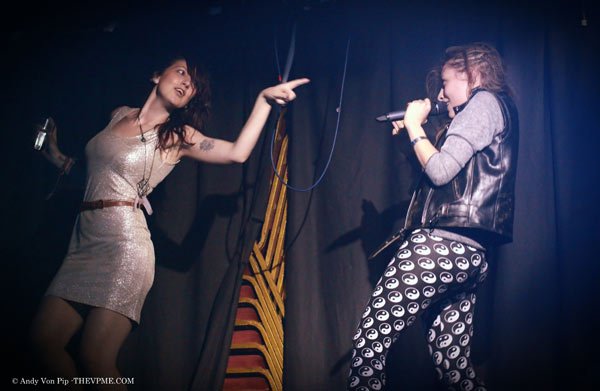 WET MOUTH.
Prior to Friends outrageously upbeat funk-a-rama, the fabulous Wet Mouth cemented their burgeoning reputation and proved they are clearly set for bigger things, if they play their cards right.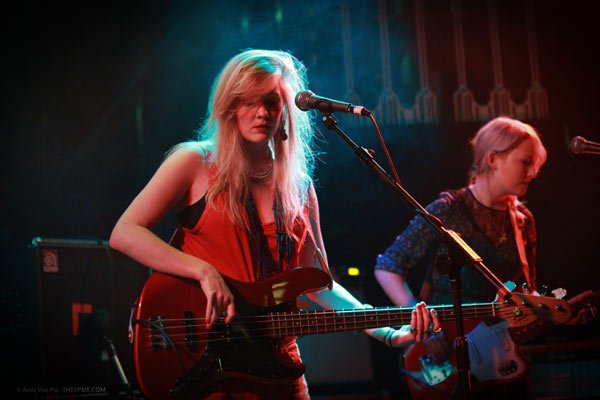 Impressive as they were at Sound City, they were even better tonight fusing visceral grungy guitar licks with edgy post punk pop in the same vein as The Breeders, Belly, PJ Harvey et all. Lead singer and bassist Veslemøy Rustad Holseter, (let's call her Ves,)  looking like a grunged up Pippi Longstocking meets  Courtney Love can certainly write a tune, with "White Light" being the outstanding moment of an excellent set.  We fucking love 'em and feel there's so much more to come from this band and apparently, so does Samantha Urbani, if the tweet she sent below during Wet Mouth's set is anything to go by.
https://twitter.com/friendsamandude/status/211196539899625475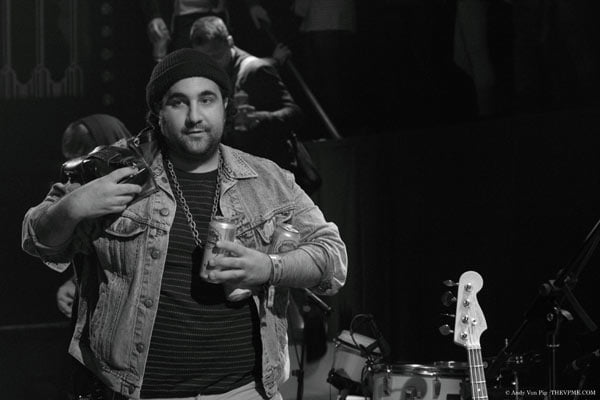 [set_id=72157630027013055]