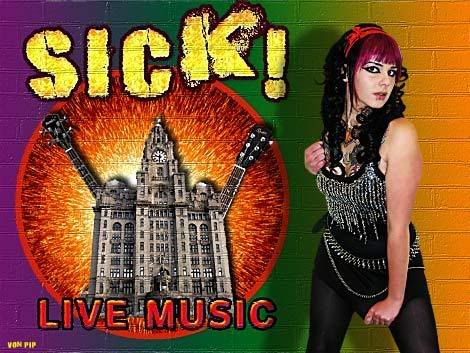 Phew, it's been a busy old time at VP Towers, what with promoting a new music night (as above) band management, photo shoots, interviews, secret deals, and clandestine assignations, highs lows and everything in between.  All in all it's been a giddy whirl !!
Normal service will be resumed shortly but as ever it's music that fuels our imagination, adds the grist to our musical mill and provides the lead for our pencil!! So here's what we've been getting our groove on to lately.
"Elemantary Of Youth" Sound Of Guns
"You Forget So Easily" Exlovers
[vodpod id=Groupvideo.3568843&w=425&h=350&fv=clip_id%3D6746162%26server%3Dvimeo.com%26autoplay%3D0%26fullscreen%3D1%26md5%3D0%26show_portrait%3D0%26show_title%3D0%26show_byline%3D0%26context%3Duser%3A2352523%26context_id%3D%26force_embed%3D0%26multimoog%3D%26color%3D00ADEF%26force_info%3Dundefined]
"Papillon" Editors
"Alexander" Charlotte Hatherley
"The Hangmen"-Dirtblonde
"Baptized by Fire" Spinnerette
"Edward Is Deadward" Emmy The Great
"I Think I Need It Too" Echo And The Bunnymen
"Mowglis Road" Marina And The Diamonds
"I Cut Like A Buffalo" The Dead Weather
And a blast from the past, possibly even more relavant today in the sense that we have more musical "puppets" than ever before. Maybe Milo could update it ?
"Astley In The Noose" The Wonderstuff